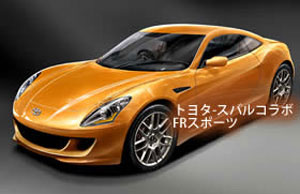 Another 'tip' from the guys at Japan's Best Car Magazine is claiming the long rumored and awaited Toyota/Subaru sports car collaboration (covertly know as the 068A) will debut at the 2009 Tokyo Motor Show. Questions still swirl as to whether this will be a true Toyota Supra replacement, or at attractive showcase for hybrid technology that will compete with the new Honda CR-ZX.
Only time will tell.
Check out the full rundown at AutoBlog.
Comments
comments