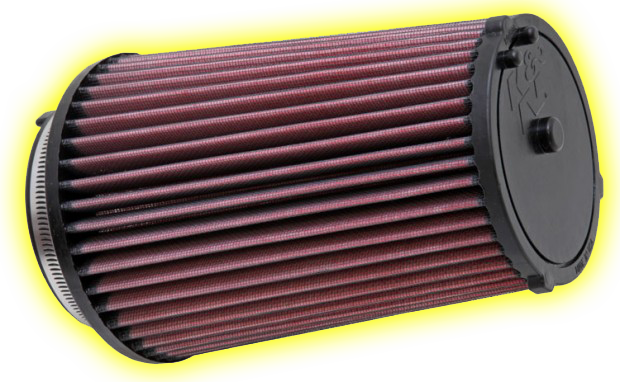 Most have heard of the Mustang Bullitt. Whether it is the green machine driven by Steve McQueen in one of the most popular car chases in Hollywood history or the new body style Mustang Bullitt, this car has some serious history. Such a great car deserves the best serviceable products. One way to show your car some love is by installing a K&N high flow air filter. K&N now offers a replacement air filter, part number E-1997, for 2008 and 2009 Ford Mustang Bullitt models with 4.6 liter engines.
Better air flow equals a happier engine. Not to mention, a reusable product equals a happier wallet.
K&N's E-1997 comes backed with a Million Mile Limited Warranty and can be easily serviced with a K&N Recharger Filter Care Service Kit. Depending on driving conditions K&N can see around 50,000 miles before the air filter requires cleaning and re-oiling.
K&N high flow air filters are designed to add power and torque to your vehicle. Some may think better air flow comes from using less material and risking engine damage but, that is not the case when it comes to a K&N air filter. K&N understands that engine protection is the number one priority. E-1997 has excellent air filtration through the use of a depth loading technology. The four layers of cotton media combined with the K&N air filter oil stop harmful contaminants in their tracks.
To order click on image. For more information call:
"1-800-997-TINT"
or email
Click K&N for more products.