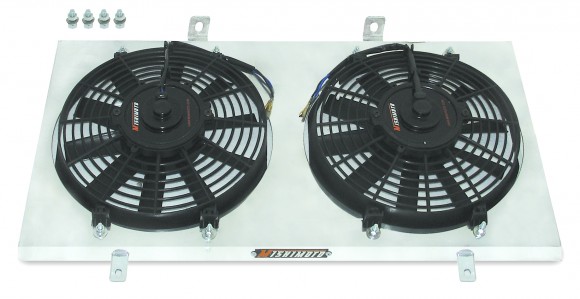 Mishimoto is proud to announce the release of eight new performance aluminum fan shroud kits! All Mishimoto lightweight aluminum fan shrouds are made for a direct OEM fit and include two pre-assembled Mishimoto slim electric fans.
A Mishimoto fan shroud is significantly lighter and more durable than OEM fan shrouds and will notably improve engine cooling performance and appearance. The Mishimoto fan shroud kits increase your cars cooling performance by delivering a significant amount of air to the radiator and removing excess heat from your engine.
The new fan shroud kits will also safely secure the fan blades from potentially damaging other essential engine components.
New releases include:
For more information on these new releases visit Mishimoto PR – 8 New Fan Shrouds
Comments
comments