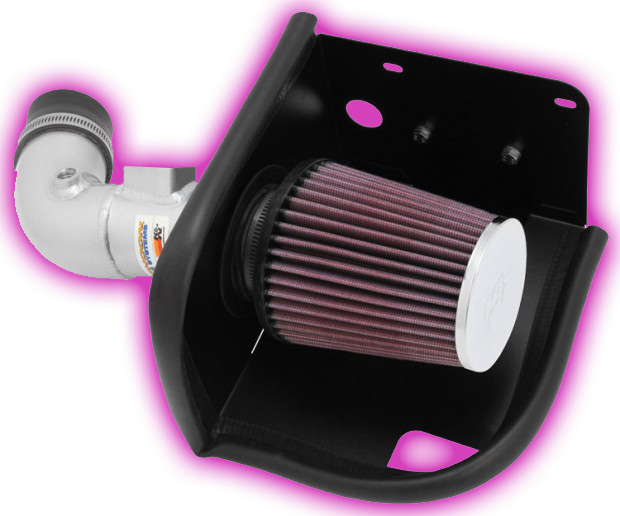 The slow market growth and high unemployment rates that arose with the most recent credit crisis have battered consumer confidence in the U.S economy. For a short period, major automotive companies in the U.S. were upside down and needed some serious financial support. New ideas needed to develop in order to bring back these struggling giants.
Ford has most certainly adapted their marketing objectives in the right direction. One of the newest fuel efficient vehicles they manufacture reaches out to the trendy gas savers. The Ford Fiesta has been recognized as a popular sub-compact outside the U.S. for quite some time and now it is the ideal car for smart commuters in the U.S. It offers an EPA estimated fuel economy of 40 miles per gallon.
If you are looking to squeeze a few extra ponies out of your 2011 or 2012 Ford Fiesta with 1.6 liter engine, take a look at K&N's power gaining air intake, part number 69-3530TS. The 69-3530TS comes equipped with a K&N high flow washable and reusable air filter, durable heat shield, and a low restriction intake pipe. K&N also includes a descriptive step by step instruction sheet and all the hardware necessary to install it. K&N testing has shown this combination adds an estimated gain of 3.79 horsepower at 4518 rpm.
Hours of research and development have gone into producing the 69-3530TS air intake, so owners can be assured it will fit and function properly on your 2011 or 2012 Ford Fiesta with 1.6 liter engine. The air intake is also backed by the K&N Million Mile Limited Warranty. There is no need to even think about purchasing another throw away air filter.
To order click on image. For more information call:
"1-800-997-TINT"
or email
Click K&N for more products.
Comments
comments