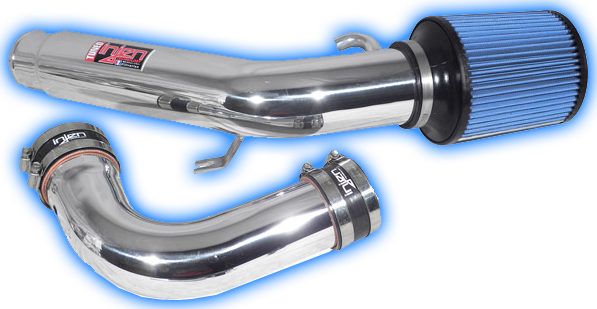 Get your Zoom back with the all-new SP6069, a true Cold Air Intake system that transforms itself into a Short Ram to get through any weather condition.
In addition, this system comes pre-tuned from Injen Technology ready to deliver up to 10 h/p and 9 ft/lbs of torque, the perfect weapon! As an added bonus, Injen now offers a web/Nano-fiber dry filter in every kit, the first surface loading dry filter that traps contaminants on the surface while accelerating air-flow.
Injen Technology – The World's First Tuned Air Intake System!
Key Features:
MR Technology – tunes intakes to factory air/fuel ratios
Air Fusion – controls short/long term fuel trim levels
Web Nano-Fiber Dry Filter – the first webbed nano-fiber dry filter that catches contaminants on the surface and accelerates air flow for added performance
Machined And Tuned Sensor Adapter
Calibrated Sensor Housing
Heat Shield Deflector
To order click on image. For more information call:
"1-800-997-TINT"
or email
Click Injen for more products.
Comments
comments